Monasteries Stands for Everything!!
The monasteries in Limi are not only shrines to the sacred Buddhist objects and house for the monks but also are serve to the villagers as hospital and school
There are three villages in Limi and each has a monastery. Rinchen Ling monastery at Weltse village was built in 10th Century during the golden age of the Guge Kingdom, western Tibet. Phelgye Ling monastery and Kunzom Dhongag Choe Ling monastery have histories going back to 12th Century.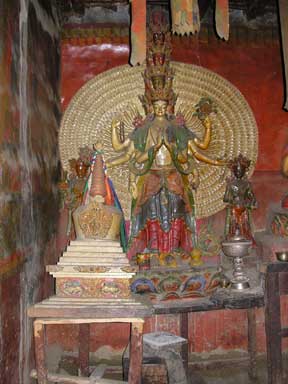 Rich sacred objects such as a wide range of Buddha statues, Buddhist philosophical teachings books, paintings and other artifact in the Limi monasteries have a very special place for Tibetan culture and Buddhism. Cultural Revolution in China have destoried Tibetan culture almost everything in Tibet. Today, undiluted Tibetan culture and Tibetan cultural heritages only be founded among the Tibetan who are outsite currenty "Chinese's Tibet". Limi is one of Tibetan groups who escaped from Chinese occupation and have saved Tibetan culture. Click here to view the treasure of the monasteries.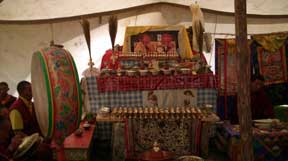 The monasteries have regularly visitors to do their prayers and religious practices. A commond reason the villagers go to the monastery is to seek ritual remedies for illnesses. The villagers believe cause of any sickness is evil spirits. Therefore, performing ritual remedies is meant to chase away spirits and free patients from sickness. The villagers also invite monks to do some particular ritual remedy in their houses. In Tibetan Buddhism, there are a great number of ritual remedies, which are believed to be able to get rid of illnesses. The choice of ritual remedy is made according to the books of divination known as "Langwo Gyatse".
In three villages of Limi have no single qualified doctor or a public healthcare centre, where people can get medical treatment. To take a sick person to hospital requires a great deal of effort, traveling on foot or by pack animal, and requires a lot of money to meet medical expenses. Usually, villagers tend to stay at home hoping to recover from sickness but many die from minor, often curable, diseases. Some years ago, the Nepal Trust established a public clinic at Weltse Village and two women from each village were trained in nursing. However, because their limited knowledge, there has been little impact so far.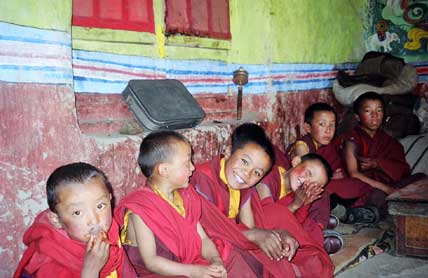 The monasteries are the institutions where monks are educated in reading and writing Tibetan and Buddhist ritual performances. They in turn teach young boys how to read and write. This is the only way for the villagers to be educated in their own language. There is roughly 80% illiteracy.
Still today, there is no proper school for younger generation. Because the older generation have received no education, they don't understand the importance of education as much as any other part of world. The young people are kept to work at home.